Adding a pipeline stage in Salesforce
Example content only. Created by Runthru Software.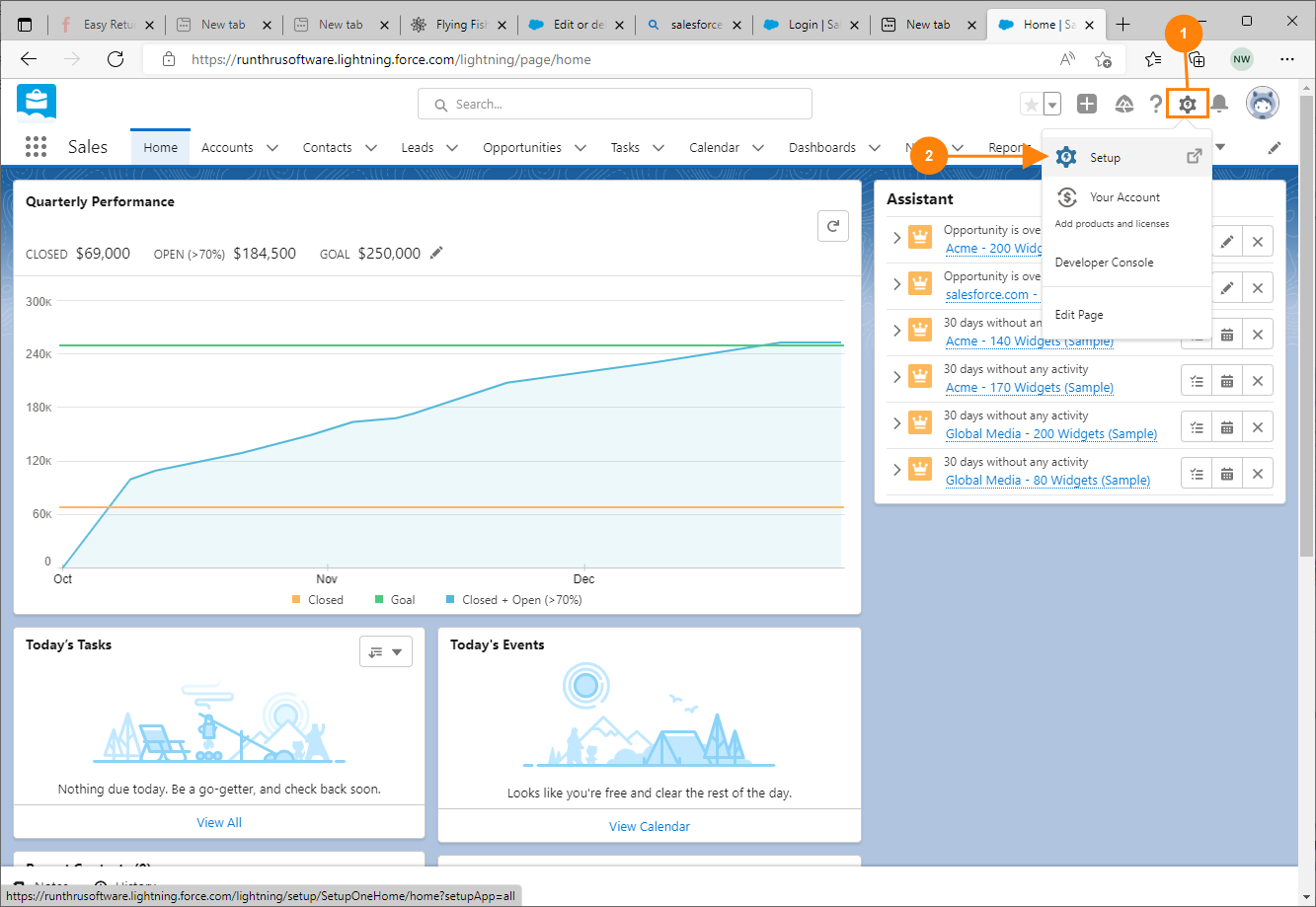 Select the Setup Icon


Choose Setup from the menu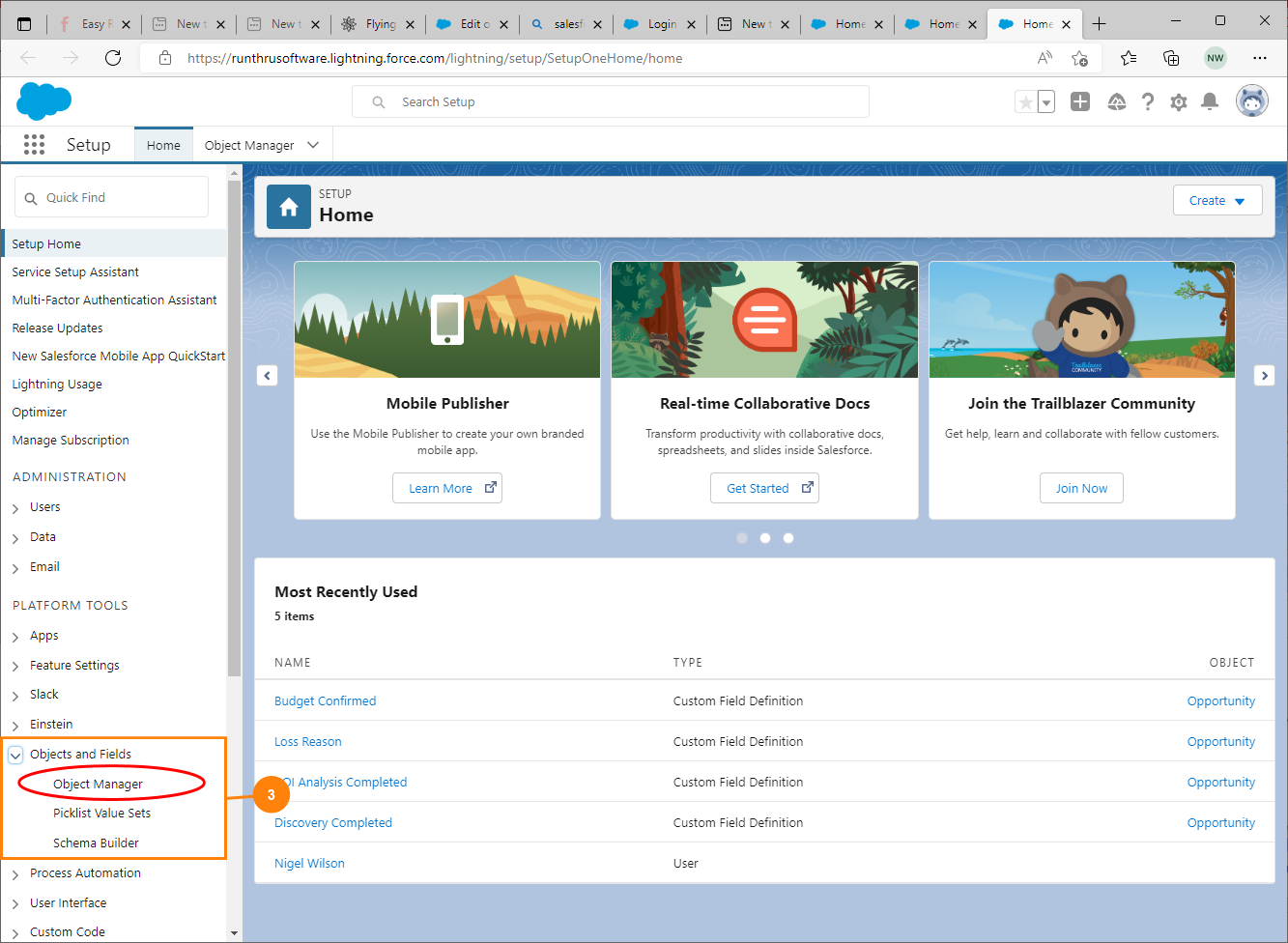 Select Objects and Fields then Object Manager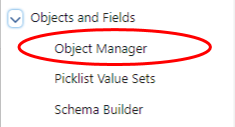 The Object Manager list is shown.

Find and select Opportunity from the list.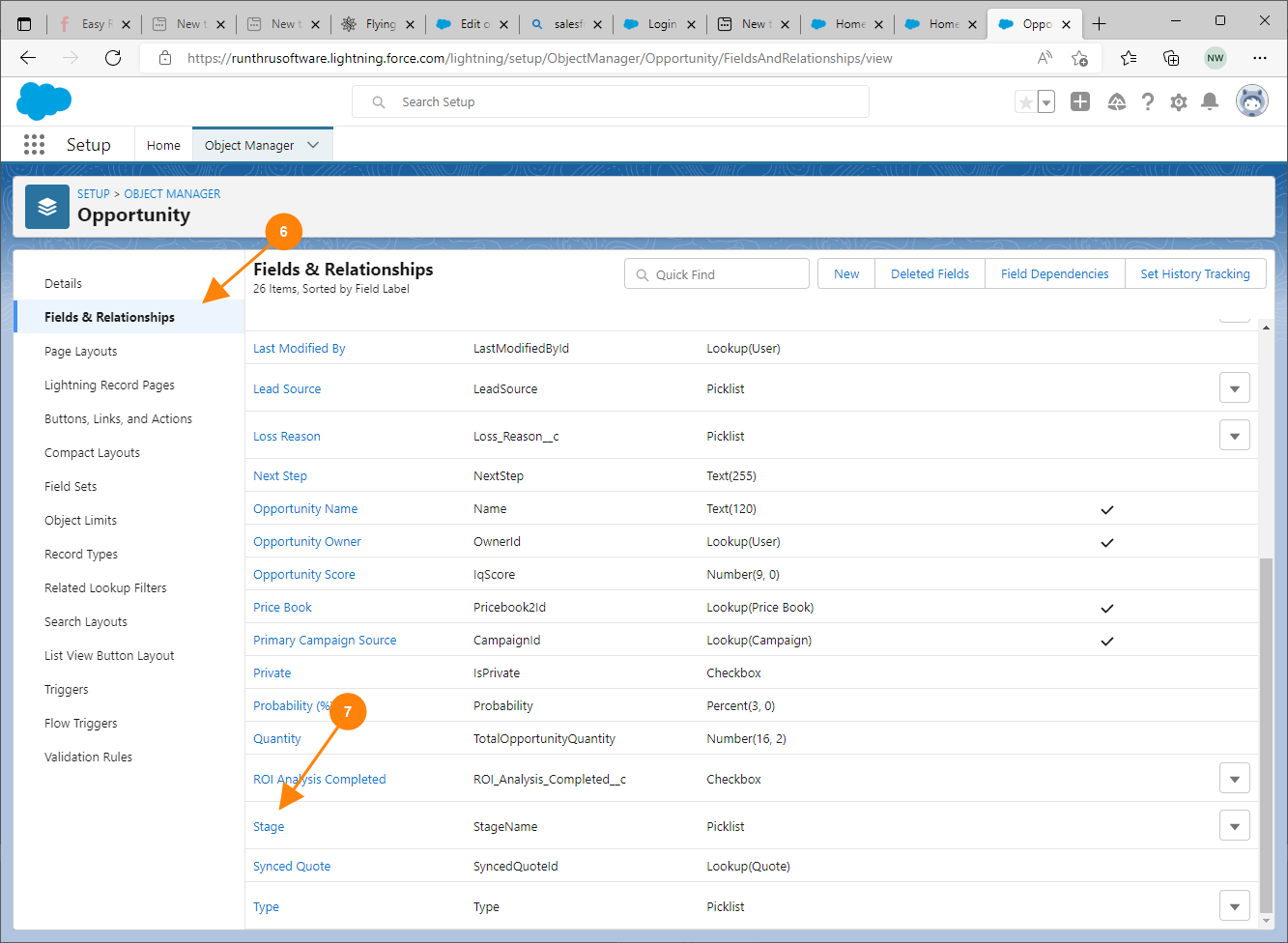 Select Fields & Relationships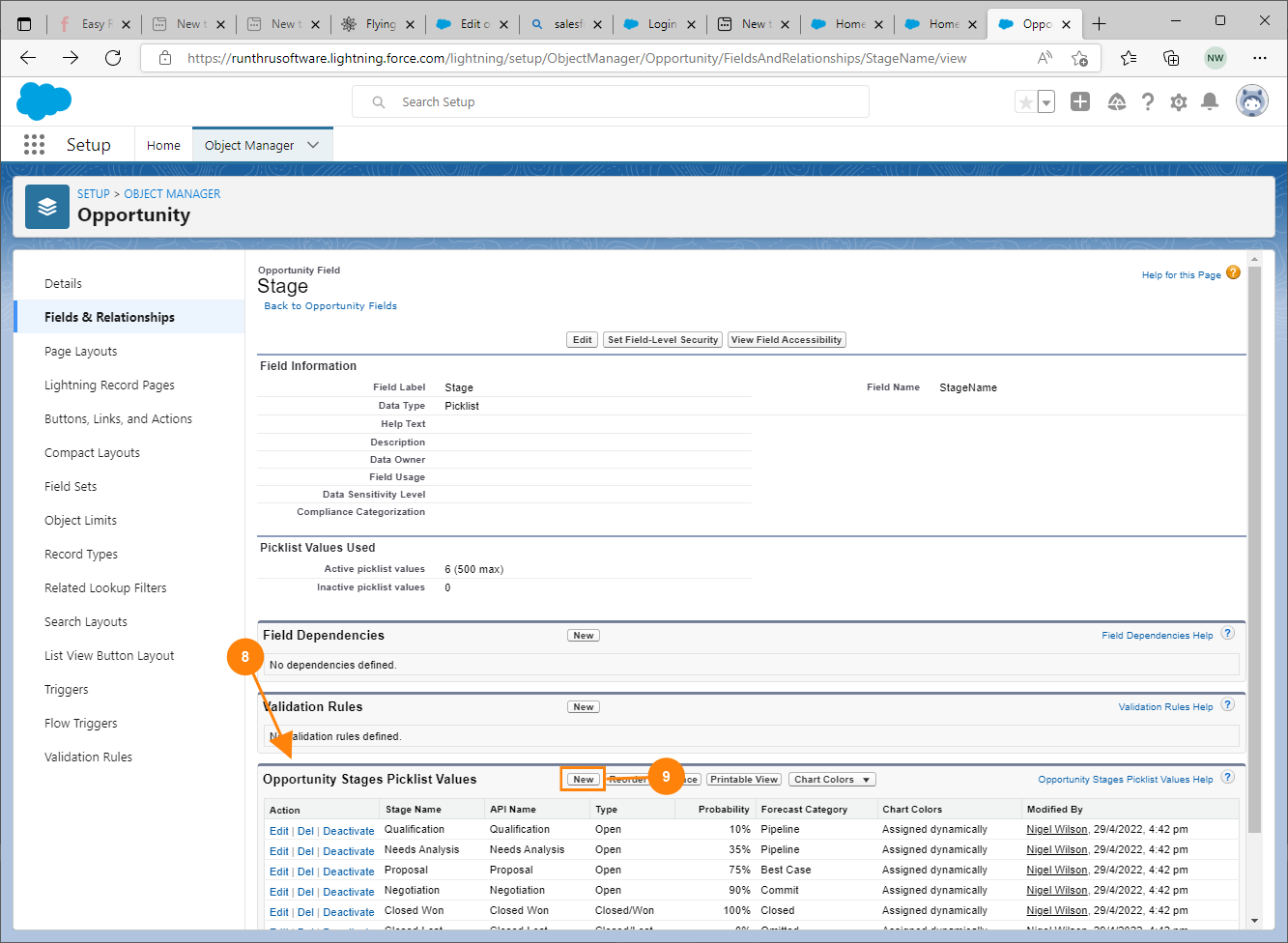 Navigate to the Opportunity Stages Picklist Values
Press New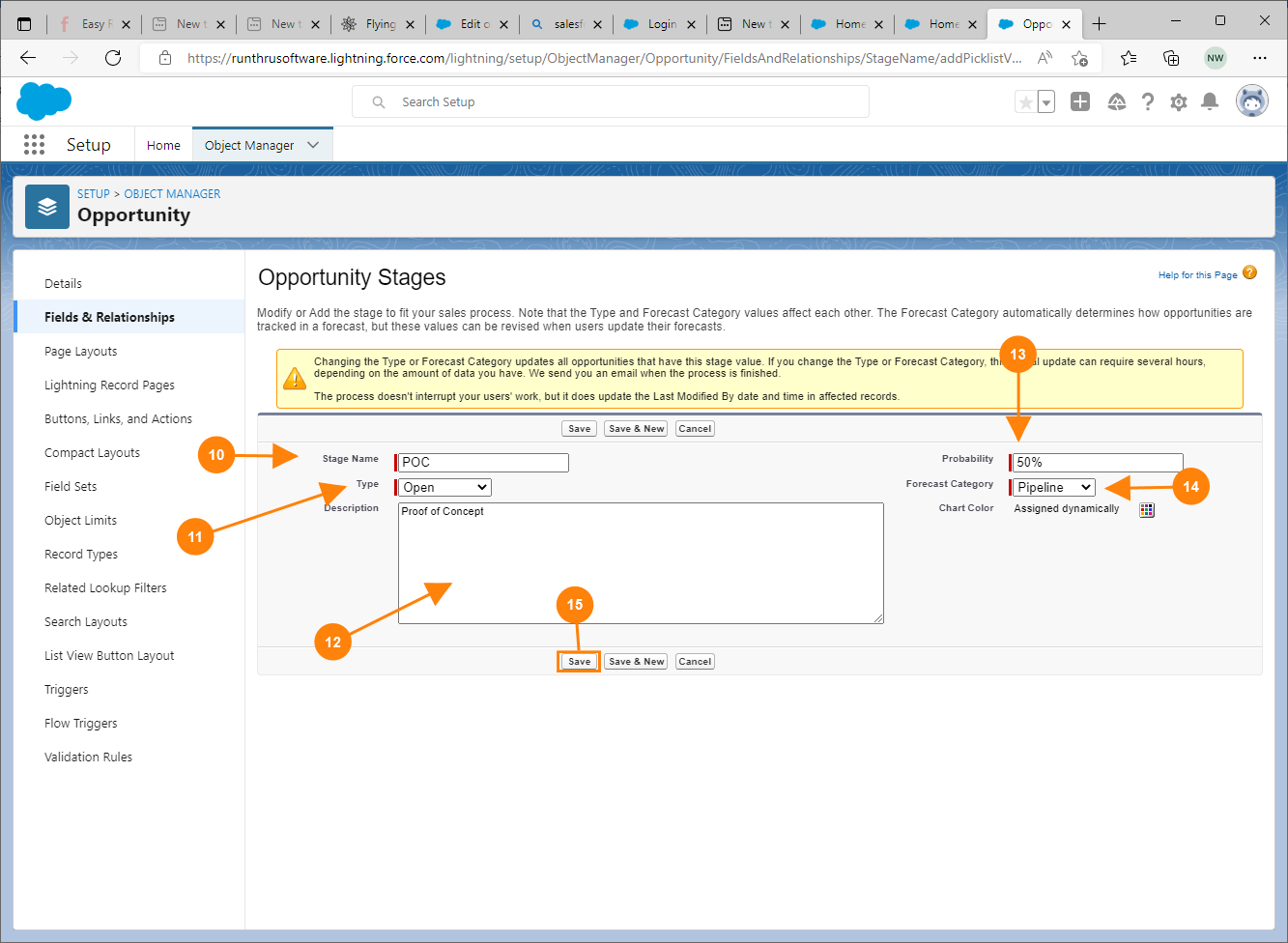 Choose a Type from the list. Typically this will be Open

Add a Description if necessary

Add a Probability of closing this opportunity in this new stage.

Choose a Forecast Category. This will typically be Pipeline.
Other Options:
Omitted - not a step at all

Best Cast - maybe

Commit - likely

Closed - really likely

Press Save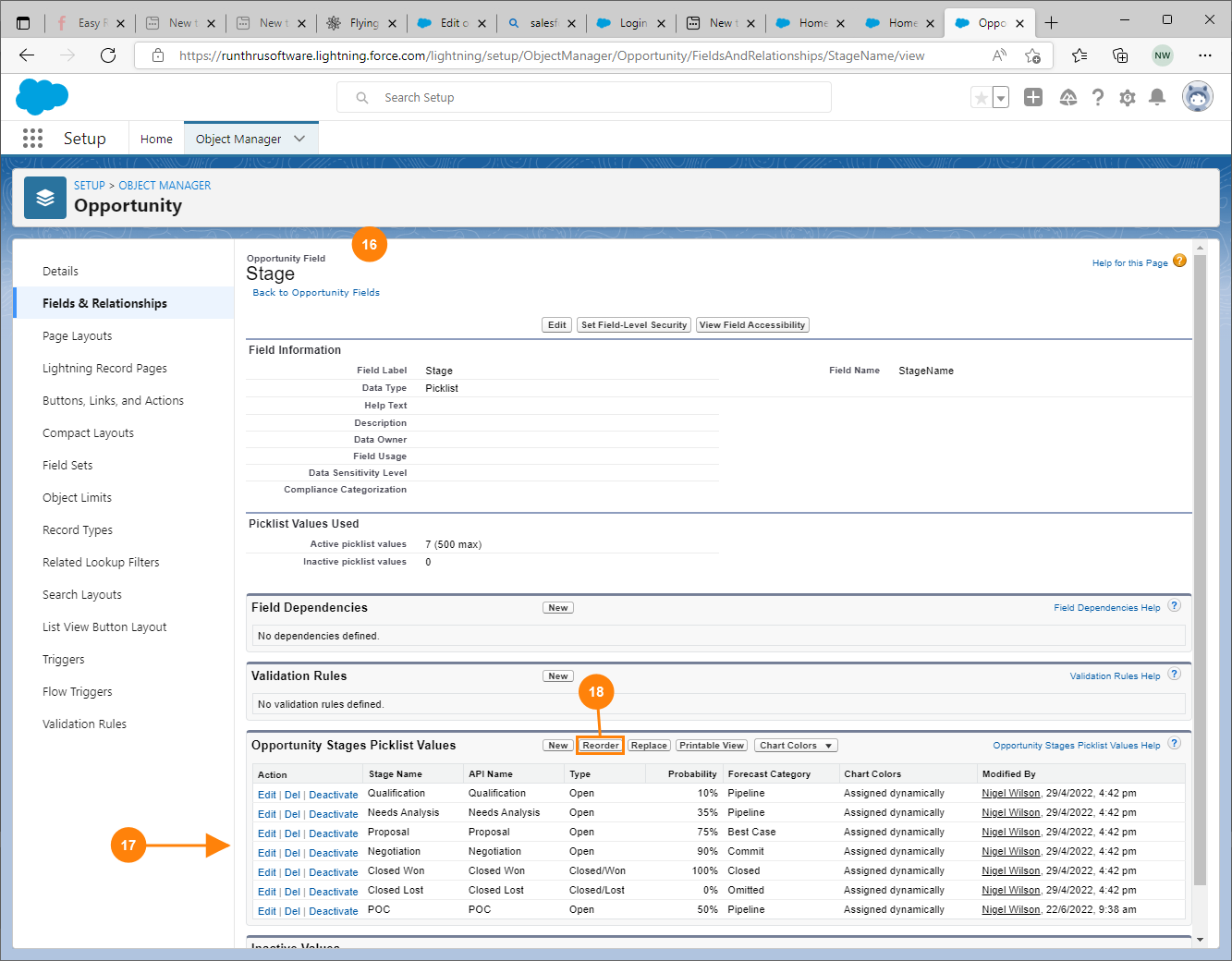 The Stage window is shown.

Your new stage is shown in the Opportunity Stages Picklist Values

Press Reorder in this section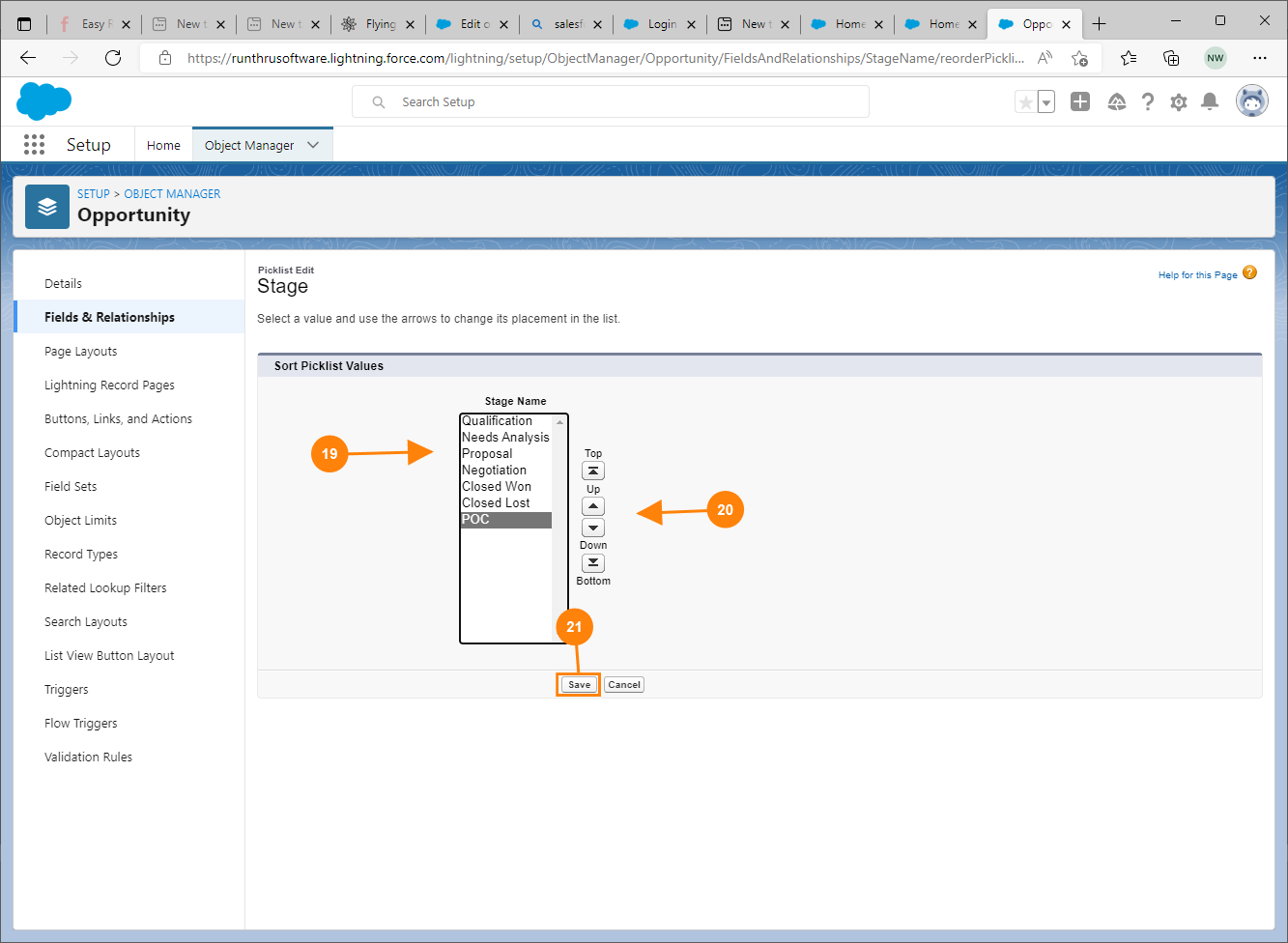 Select the new Pipeline stage in the list
Use the buttons to reposition the new stage.

Press Save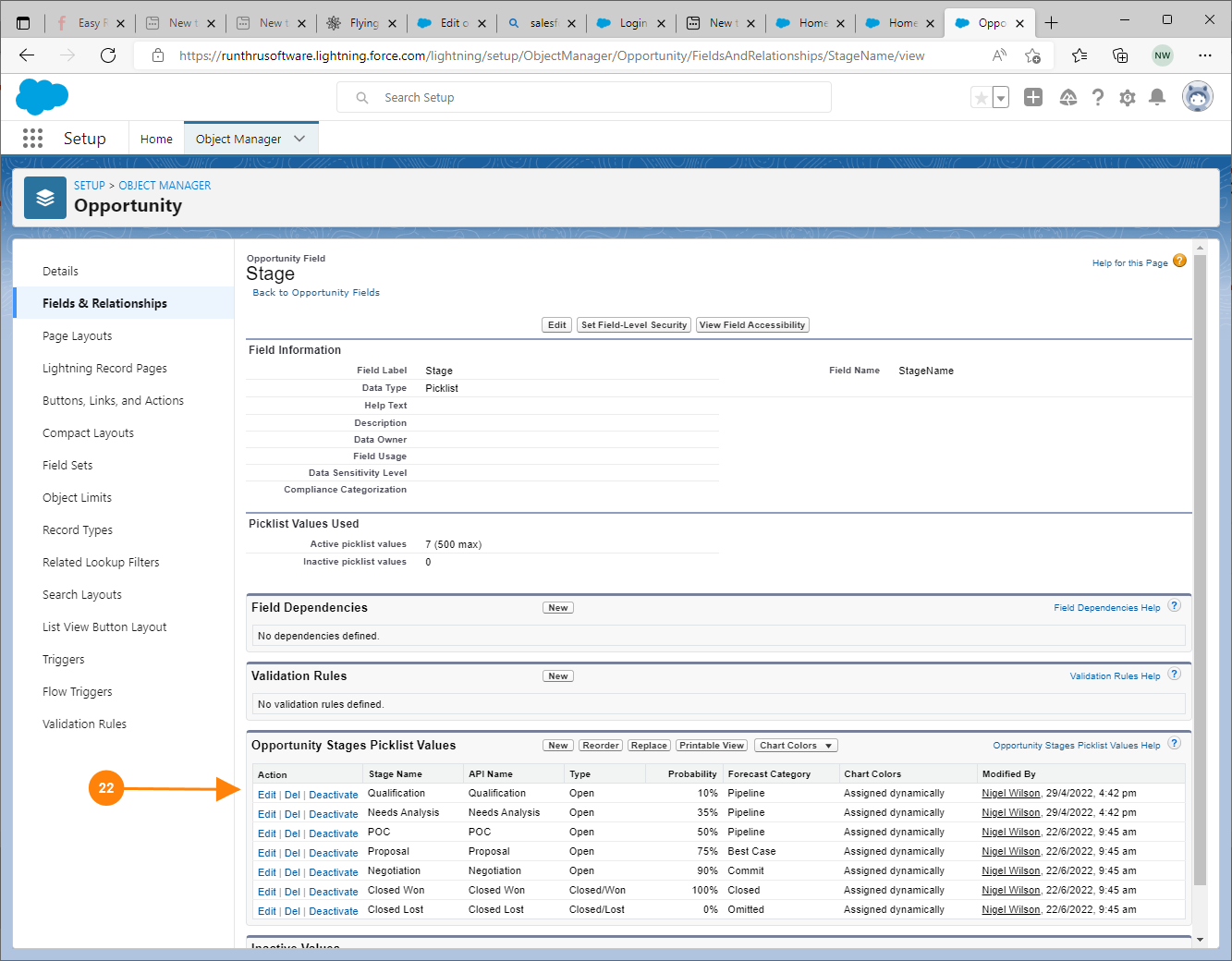 The stages should now be shown in the correct order.
End of procedure.
This page was created in Runthru Instruction. It's example content only, created to demonstrate the quality of content that you can make in the application.